Clarus Acquires TRED Outdoors, a Fast-Growing Outdoor Adventure Brand
- Acquisition Broadens Clarus' Adventure Segment Into Large Addressable RV and Caravan Categories While Expanding Addressable Consumer Segments Globally -
- Acquisition Expected to be Immediately Accretive -
SALT LAKE CITY, Oct. 10, 2023 (GLOBE NEWSWIRE) -- Clarus Corporation (NASDAQ: CLAR) ("Clarus" and/or the "Company"), a global company focused on the outdoor and consumer enthusiast markets, today announced it has acquired Australian-based TRED Outdoors Pty Ltd. ("TRED") from Venlo Holdings. TRED is a fast-growing, outdoor adventure brand producing best-in-class innovative products across the following segments: Offroad, 4x4 automotive touring, camping and caravans. The transaction includes a combination of cash, stock and future consideration based on TRED's performance. TRED will continue to operate independently as a wholly-owned indirect subsidiary of Clarus and will be part of the Company's Adventure segment.
Founded in 2012, TRED is a trusted brand for key retailers and distributors primarily in Australia, with a growing export market including Canada, the Middle East, New Zealand, South Africa, and the U.S. The brand, which stands for Totally Reliable Explorer Driven, and is designed and built for the "Seriously Adventurous" embodies Clarus' philosophy to identify brands that are passionately supported by customers and consumers who live and breathe the lifestyle. TRED's products, which are synonymous with quality and engineering, are all made in Australia using Australian-sourced and tested high-grade materials.
Mathew Hayward, Managing Director of Clarus' Adventure segment, said, "We are excited to partner with Chris Roberts and the TRED team to seek to accelerate the brand's growth by expanding into global markets and through investing in TRED's exciting new product pipeline. TRED's foundation is its relentless focus on customer relationships, which we will continue to foster under Clarus' ownership. This is a great addition to the Clarus family of Adventure brands as we look to grow our portfolio, deepen our relationships with key partners globally, and empower adventure of all types for our passionate fans and friends."
Ty Hermans, Managing Director of Venlo Holdings added, "The Venlo team and I are immensely proud to have built TRED from the ground up over the past 12 years, creating a powerful brand and product development machine. Attracting the attention and support of a global leader like Clarus validates the team's hard work and TRED's future potential. As part of the Clarus portfolio of incredible brands, TRED is now poised to become a global powerhouse, while remaining a proudly Australian made product, supported by the same team behind the brand for more than a decade. We are excited about the next phase in the journey and a strong and enduring partnership supporting product development and ongoing manufacturing from our Brisbane factory, in service to TRED and the broader Clarus portfolio for many years to come."
Warren Kanders, Executive Chairman of Clarus, added, "This transaction highlights our continued focus on identifying sought-after brands within the Adventure segment that both enhance our offering to existing retail customers and expand our reach into new and larger channels. The acquisition is expected to be immediately accretive to earnings."
Terms of the transaction were not disclosed.
About TRED
TRED Outdoors is seriously committed to Adventure and Exploration. Proudly Australian, we make high-quality, reliable outdoor and recovery gear for the explorers of this world – those who dream about an open, deserted track as they sit in morning traffic; daydreaming about unzipping a tent at first light. Whatever kind of explorer you are, we know what gear you need to get you there. After all, we're explorers too and have been for decades. At our core, our mission is to encourage people to get out and experience our world. By creating the most advanced and reliable outdoor gear available, we allow adventurers of all levels to explore with confidence, no matter where they are. For additional information, please visit www.tredoutdoors.com.
About Clarus Corporation
Headquartered in Salt Lake City, Utah, Clarus Corporation is a global leading designer, developer, manufacturer and distributor of best-in-class outdoor equipment and lifestyle products focused on the outdoor and consumer enthusiast markets. Our mission is to identify, acquire and grow outdoor "super fan" brands through our unique "innovate and accelerate" strategy. We define a "super fan" brand as a brand that creates the world's pre-eminent, performance-defining product that the best-in-class user cannot live without. Each of our brands has a long history of continuous product innovation for core and everyday users alike. The Company's products are principally sold globally under the Black Diamond®, Rhino-Rack®, MAXTRAX®, Sierra®, and Barnes® brand names through outdoor specialty and online retailers, our own websites, distributors and original equipment manufacturers. Our portfolio of iconic brands is well-positioned for sustainable, long-term growth underpinned by powerful industry trends across the outdoor and adventure sport end markets. For additional information, please visit www.claruscorp.com or the brand websites at www.blackdiamondequipment.com, www.rhinorack.com, www.maxtrax.com.au, www.sierrabullets.com, www.barnesbullets.com, or www.pieps.com.
Forward-Looking Statements
Please note that in this press release we may use words such as "appears," "anticipates," "believes," "plans," "expects," "intends," "future," and similar expressions which constitute forward-looking statements within the meaning of the safe harbor provisions of the Private Securities Litigation Reform Act of 1995. Forward-looking statements are made based on our expectations and beliefs concerning future events impacting the Company and therefore involve a number of risks and uncertainties. We caution that forward-looking statements are not guarantees and that actual results could differ materially from those expressed or implied in the forward-looking statements. Potential risks and uncertainties that could cause the actual results of operations or financial condition of the Company to differ materially from those expressed or implied by forward-looking statements in this release include, but are not limited to, the overall level of consumer demand on our products; general economic conditions and other factors affecting consumer confidence, preferences, and behavior; disruption and volatility in the global currency, capital, and credit markets; the financial strength of the Company's customers; the Company's ability to implement its business strategy; the ability of the Company to execute and integrate acquisitions; changes in governmental regulation, legislation or public opinion relating to the manufacture and sale of bullets and ammunition, and the possession and use of firearms and ammunition by our customers; the Company's exposure to product liability or product warranty claims and other loss contingencies; disruptions and other impacts to the Company's business, as a result of the COVID-19 global pandemic and government actions and restrictive measures implemented in response; stability of the Company's manufacturing facilities and suppliers, as well as consumer demand for our products, in light of disease epidemics and health-related concerns such as the COVID-19 global pandemic; the impact that global climate change trends may have on the Company and its suppliers and customers; the Company's ability to protect patents, trademarks and other intellectual property rights; any breaches of, or interruptions in, our information systems; the ability of our information technology systems or information security systems to operate effectively, including as a result of security breaches, viruses, hackers, malware, natural disasters, vendor business interruptions or other causes; our ability to properly maintain, protect, repair or upgrade our information technology systems or information security systems, or problems with our transitioning to upgraded or replacement systems; the impact of adverse publicity about the Company and/or its brands, including without limitation, through social media or in connection with brand damaging events and/or public perception; fluctuations in the price, availability and quality of raw materials and contracted products as well as foreign currency fluctuations; ongoing disruptions and delays in the shipping and transportation of our products due to port congestion, container ship availability and/or other logistical challenges; our ability to utilize our net operating loss carryforwards; changes in tax laws and liabilities, tariffs, legal, regulatory, political and economic risks; the Company's ability to maintain a quarterly dividend; and any material differences in the actual financial results of the Company's acquisitions as compared with expectations, including the impact of acquisitions on the Company's future earnings per share. More information on potential factors that could affect the Company's financial results is included from time to time in the Company's public reports filed with the Securities and Exchange Commission, including the Company's Annual Report on Form 10-K, Quarterly Reports on Form 10-Q, and Current Reports on Form 8-K. All forward-looking statements included in this press release are based upon information available to the Company as of the date of this press release, and speak only as of the date hereof. We assume no obligation to update any forward-looking statements to reflect events or circumstances after the date of this press release.
Company Contacts:
Mike Yates
Chief Financial Officer
Tel 1‐801‐993‐1304
mike.yates@claruscorp.com
Investor Relations Contact:
Gateway Group, Inc.
Cody Slach
Tel 1‐949‐574‐3860
CLAR@gateway-grp.com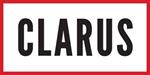 Source: Clarus Corporation

Released October 10, 2023